Inspiration attacked me from several different angles when I wrote my new novel, 'My Half-Sister's Half-Sister'.
A while ago, everywhere I looked there was a book title that included the word 'sister'. The Stepsister by Jenny O'Brien, My Sister, the Serial Killer by Oyinkan Braithwaite, Dead Sis by Jane Holland, and The Herb Sisters by Marina Johnson to name just four; sisters were everywhere in literature (I blame the Brontes).
Even though I knew that by the time I had written my 'sister book' publishing trends would have progressed, but I couldn't get 'sister' out of my head.
Siblings never go out of fashion.
One of my favourite books (and my own sister's teasing stick) was My Naughty Little Sister by Dorothy Edwards (illustrated by Shirley Hughes).
'Sisters' are not the only trope that has been swirling around my writing for years. I've been obsessed with witches since I was little. If you've read my blog before you will have seen how I was named after the protagonist from 1960s sitcom Bewitched, you will have seen how I read books such as Witchdust by Mary Welfare and The Worst Witch by Jill Murphy and met and was baptised a witch at age 6 on a family day out to Pendle.
(Or was I?)
Pippa, the protagonist of My Half-Sister's Half-Sister is not a witch, she is a forty-year-old woman trying to make sense of her life. When Sadie visits (her sister's half-sister), Pippa starts to think that her mother and sister Heather are witches. All the evidence is there; Heather is a green goddess and Jacquetta (Pippa's mother) is obsessed with the patron saint of keys. You would have to read on to find out the details – I want readers to either believe in Pippa's breakdown or that her family are actually a nest of vipers.
If you've ever read or seen Fight Club or read Season of Migration to the North by Tayeb Salih you'll be well versed with books that leave you not knowing what to believe. Plus, we have all lived through some uncertain times recently, so I think mind-bending is on its way in literature.
There is a debate going on (I've heard it in pubs, I've read it in reviews and I've tormented my own thoughts) about lockdown in literature. If you saw the Channel 4 drama Help earlier this year then you'll know that this kind of pandemic narrative must be highlighted in any genre it can be. I am of the opinion that literature has a job; if stories are about people then people should be about stories. We are all wondering if the pandemic has taught us anything, and we should be reading books to help process the volume of information, emotions, bereavement, culture shocks and psychic storm-trooping we've all been through.
I'm not saying My Half-Sister's Half-Sister is the answer to any and all pandemic woes; what I am saying is it HAD to be set at the end of the lockdown… it just had to be. Pippa needed to have an epiphany.
When writing My Half-Sister's Half-Sister, I had to come up with an occupation for Pippa. I had also been reading and rereading Good Morning Midnight by Jean Rhys (for my creative writing degree). I really wanted to include an intertextual reference, and before I knew it, Rhys's Mr Blank became Pippa's Mr Bland; and Pippa became an accountant 'doing sums' (Sadie's words).
Actually, my darling daughter is an accountant. We text each other every day and have our own little 'text speak' language. A while ago, I started asking her if she had 'done any really hard sums' at work… obviously I was teasing (that's just our sense of humour) but it stuck. I asked my daughter, and she didn't mind if that Pippa also 'does sums' at work (creative licence applied – I know that accountancy is a complicated occupation).
I used to be a psychiatric nurse until it was made impossible for me to continue working (my RMN career ended after I was diagnosed with MS). Reading and writing saved my mental health when faced with the vast culture shock of retiring at 39. That was almost eight years ago, and I've come a long way since. The older I get, the easier it becomes to face up to the serious side of life (especially when you write). It all fitted into place, and the protagonist of My Half-Sister's Half-Sister started to shape into a character who could inspire hope (or at least seek help).
Because Pippa loves reading, I had to make literature part of the narrative. I achieved this with plenty of intertextual references, starting with the nursery rhyme 'Here we go Round the Mulberry Bush' (said to be written by female inmates of HMP Wakefield in the 19th century), and fitting because Pippa is stuck going round in circles with her female relatives.
Pippa compares herself to two of Hardy's protagonists, the forsaken Tess Durbeyfield and the confident heroine Bathsheba Everdene. In the story, this reflected Pippa's journey.
During writing, I was concerned about overdoing the references to other texts, then I remembered reading and loving the modern classic 'Oranges Are Not The Only Fruit' by Jeanette Winterson. There is almost an intertextual reference on every page, and Jeanette Winterson is a genius.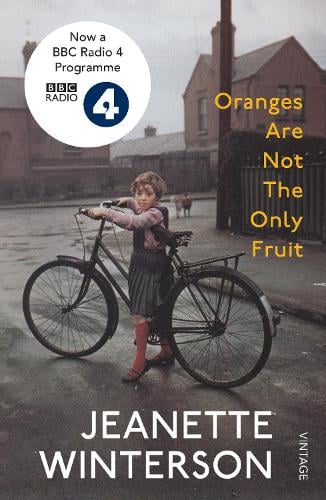 By this stage of writing My Half-Sister's Half-Sister, Pippa had taken over and told me what to write (see my other posts about my writing being powered by witchcraft).
If I really dig deep, this book started with a memory. When I was a child (about four or five), I remember going to visit two 'aunties' who lived in a marvellous house with a big bay window on a road that my dad had called 'Millionaire's Row'. These two women were extremely glamourous, with mauve and grey-toned clothes and knee-high boots. I don't remember their names. ANYWAY, years later I asked my mum who these two women were; she had no idea. Maybe I dreamt them, or maybe they were Jacquetta and Heather – two of the main characters in My Half-Sister's Half-Sister.
Pippa has a secret, will you believe what she has to say?
I do have an older sister, and no the book is DEFINATELY NOT about her. However, this is why I chose the hyphenated way of writing half-sister for the title – there are actually five ways to write the title My Half-Sister's Half-Sister:
My half-sister's half-sister My Half Sister's Half Sister
My Half-sister's Half-sister My half sister's half sister
My Half-Sister's Half-Sister
(thank you https://www.alisonproofreader.com/)
I recently had a conversation with my sister-in-law about enjoying books with a quirky and different plot (like mine) so I dedicated the book to her.
Deeper inspirations flow through My Half-Sister's Half-Sister that I can't reveal because that would be a spoiler!
Thank you for reading my blog today, My Half-Sister's Half-Sister is available to pre-order from Amazon now (release date 30/11/21). See my Facebook Author page for #BlackFridayDeals. Audiobook in production.
Happy reading, Samantha 🙂