Imagine my surprise when this years first book of my creative writing and English literature degree was announced as Bleak House by Charles Dickens.
I had never read this book before, and it rolled onto my Kindle with an estimated reading time of twenty seven hours (I think they guess these times on your personal reading speed). The first thing I did (not for academic purposes) was to have a quick nosy on Wikipedia… Then I read this sentence 'The novel has many characters and several sub-plots,'
Let's just have a look at that again The novel has many characters and several sub-plots,
Remind you of anything?
Yes, Curmudgeon Avenue – the six and a half part series also has many characters and several sub-plots but I promise… or as we say in Manchester I swear down I had not read Bleak House before I started writing Curmudgeon Avenue.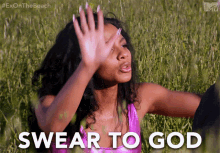 When the multi talented Lindsay McKinnon of Theatre of The Mind Productions narrated the audiobooks of Curmudgeon Avenue, she wrote a post on her website '50 Shady Characters & More' which you can read and see her contact details (if you are looking for a narrator) by clicking on the words in bold.
I didn't realise I had written 50 characters, but with all the supporting extras they do add up! Especially if you include all six and a half books.
Bleak house has 52 characters.
Incomplete sentences, some reviewers (in the US) have picked up on this. Yes I write with British English grammar and spelling, this includes a creative turn of phrase. My character Wantha Rose likes to refer to herself in the third person – particularly if her boyfriend Ricky has upset her (as so often he does).
'Nobody upsets Wantha Rose. NOBODY.'
See what I mean?
Charles Dickens was also a fan of incomplete sentences. The opening to Bleak House starts with the one word sentence 'London.' Say what you like about Curmudgeon Avenue but even George Eliot's fancy-piece George Henry Lewes (famous philosopher and literary critic) was unable to review Charles Dickens into submission – even though they were 'dear friends'.
Charles Dickens, the Victorian literary genius and me (I can't say and I – I'm from Manchester) both like incomplete sentences in our books.
That's books about houses, Bleak House and Curmudgeon Avenue.
Bleak House is set in London and Lincolnshire – there is an actual Bleak House in Broadstairs, Kent
Curmudgeon Avenue, is of course, fictional. This street could be anywhere in Whitefield, which as you know is a real life town north of Manchester.
Narration
Bleak House and Curmudgeon Avenue both have unusual narration choices.
Dickens's Bleak house was serialised and the finished novel version appeared in 1853. The serials published in three or four chapters. The novel is narrated by a third-person omniscient narrator and the first-person limited account of character Esther Summerson. Though these narrative voices greatly differed, Bleak House worked because the narrations were not mixed within the chapter, (so readers either got Esther or the omniscient narrator speaking to them). This meant that Victorian readers of Dickens's Bleak House knew what was going to happen next before the narrator Esther Summerson.
I'm about to write a long explanation… wait for it…
The Curmudgeon Avenue Series is written from the point of view of the first house on the street. The house becomes an omniscient character and so, the name Number One Curmudgeon Avenue has capital letters. This means that the books are second person witness narrated.
Very unusual, most books are either first person 'I', third person 'they'. Second person is hardly ever used, the reader is addressed 'you'. I couldn't help it… I wanted the house to tell the story, and this technique allowed me to satirise the people who lived in the street:
'Edna's costume jewellery jangled like tinnitus' [Who said this? Number One Curmudgeon Avenue, of course]
There is a review on Goodreads that explains it all from a reader who 'got' the Curmudgeon Avenue Series. The reviewer said something like 'I wondered at first how the house got to know everything. But then I remembered I was reading a book where the house told the story, so why wouldn't the house know everything?'
As writers, we must trust our readers to make what they will of our books. Otherwise, we would write books that TELL rather than SHOW. And although I am not against telling a little, it is much more fun to show the reader what you mean, that there is a house with a personality with eyes and ears watching every move and making fun of it (for our benefit).
A bit like Charles Dickens having fun with his readers when Esther Summerson doesn't know what we know because we've already read about it when the omniscient narrator was having a turn. (I was going to pop a spoiler in here because Bleak House is a famous book, and if you were to Google it, you can read a plot summary, but I decided not to because that is cheating!) All I will say is the book is about Esther Summerson's parentage and the long running Jarndyce and Jarndyce legal case.
Repeated phrases.
Charles Dickens used repetition to remind his readers which character or location they were reading about. (Ideal for those early readers who caught the serialised editions in Household Words). Fog is mentioned thirty times as a literary device, a curtain of fog… readers must wait for the fog to clear before they get to know the plot. Mud is mentioned thirteen times, 'mud and mire', all a bit grim around Chancery and Tom-all-Alone's. Mrs Bagnet's domestic dinner-times. Grandfather Smallweed who does not go out without his Grandaughter, Judy who he speaks to as though she is his servant. And Mr Krook's bottle shop and lodgings are said to symbolise 'rock bottom'.
Repetition in Curmudgeon Avenue is just for fun really, I suppose I could say that I was trying to reflect the house's disdainful personality. Repeated phrases (that I slotted in wherever I could) are 'For longer than reasonably necessary' or 'quite some time'. Both probably reflect that Curmudgeon Avenue has been hanging around since Victorian times.
Social satire
Yes, both Bleak House and Curmudgeon Avenue are social satires.
Time
Bleak House was written as a contemporary novel in 1853, Curmudgeon Avenue is a contemporary novel of current times.
Dialogue
Dickens wrote Bleak House is a social commentary. The upper middle class characters are very well spoken 'Anything to vary this detestable monotony. Oh, go on, do!' This is Lady Dedlock, she sounds very posh to me. Dickens's poorer characters have a colloquial vernacular which Dickens wrote in non-standard English grammar. 'I know wot she's come for!'
Curmudgeon Avenue is a bit of fun… All the characters are Northern, working class and speak with a Manchester turn-of-phrase. Using this technique aims to bring character to the… characters. Nobody ever says 'and I' in North West England. When we greet each other, we say 'Alright' sometimes, the exuberance of a hello sounds like 'Alrite' . These are not typos – it is how things are round here. 'I knows someone called Ricketts' (from The Terraced House Diaries)
I regularly watch a film or read a book and think 'that reminds me of' another film or book. Reminds doesn't mean the same as. I love it.
Have you read a book/watched a film that reminded you of another story?
Happy reading, Samantha xx